South from the Spanish coast, very popular tourist attraction. They have a degree in "happy holidays" - beautiful sandy beaches, lagoons, palm trees and a warm sea.
The archipelago consists of five islands of Mallorca, Menorca, Ibiza, Formentera and Cabrera. Their picturesque coves and varied coastline, together with the region's good wind conditions are what make sailing in the Balearic Islands a pure pleasure!
trips dates
---
2017-07-15 - 2017-07-28
2017-10-07 - 2017-10-15
---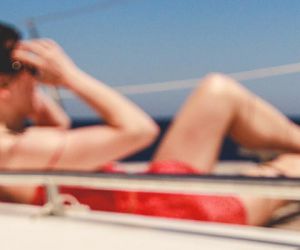 Sail & Explore
2017-07-15 - 2017-07-28
Balearic Islands
Plain summer, sun and sea. Spend your vacations on a yacht, sipping a drink in a marina somewhere in Majorca. Or Ibiza. Or both!
BOOKINGS OPEN!
read more
---
SOLD OUT
2017-10-07 - 2017-10-15
Balearic Islands
WOW! What a trip! First, hot Balearic Islands with a beautiful party towns of Formentera and Ibiza, then Alicante - the capital of the race sailing and the START OF VOLVO OCEAN RACE 2017 and then 2 days a true sailing up to the sweet Malaga. Do not miss it, sign up today!
read more